Free And Open Source CG Tools Pack. Includes Afanasy render farm manager, Rules project tracker and tools around it.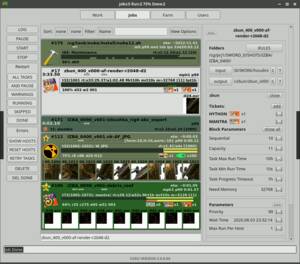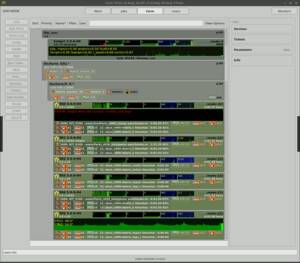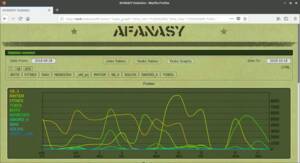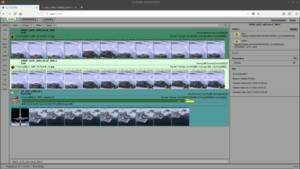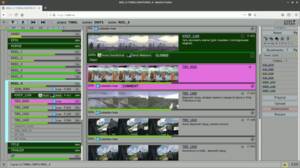 AFANASY Render Farm Manager
Key Features:
Flexible
JSON protocol, Python API.

Pools&Tickets
Describe what different machines can do and how much.

Machines Resources Monitoring
CPU (System, User), GPU, RAM, HDD, SWAP, I/O, Net and Custom (Python).

Generic
Can do anything that can be described via commands.

Sub-Task Dependence
Simulation first calculated frames can start to render, while the entire simulation calculation is not finished.

Statistics
SQL database and a ready Web GUI (PHP) to browse it.

Multi-Task Hosts
One host can run several tasks.

Multi-Host Tasks
One task can run on several hosts (master service and slaves).

Software Licenses Limits.

Dependences, Priorities, Services, Parsers, Wake-On-LAN, Mixed-Os, Qt GUI, Web GUI, CLI, Nimby (automatic and schedule).
Software Integration:

3ds Max | Autodesk
After Effects | Adobe
Blender
Cinema 4D | Maxon
Clarisse iFX | Isotropix
Fusion | Blackmagic
Houdini | SideFX

Alembic
Arnold
Distributed simulations (htracker)
Mantra
Parsing ROP network for a complex job with dependences
RenderMan
Redshift
Sub-task Frame Dependence. First simulated frames can be started to render, while the entire simulation is not finished.
Top Scheduler
Wedges

Maya | Autodesk

3Delight
Arnold
Mental Ray
Redshift
VRay

Natron

Render several precomps with dependencies as one job.

Nuke | The Foundry

Render several precomps with dependencies as one job.

Softimage | Autodesk
RULES
WEB engine to view/modify folders structure, designed for CG projects tracking.
Comment scenes, shots, folders.
Edit shots (folders) statuses, progresses, artists and tags.
Subscribe channels (folders), receive news on changes.
View images sequences, draw annotations.
Create, view and comment dailies.
Setup users, groups, permissions.
Convert multiply movies or sequences to other movies or sequences via Afanasy.
Create/extract archives and put files on FTP via Afanasy.
You can try it online.
What is Afanasy used for 🔗
Here is an automatically generated content of a folder that contains icons. This icons were created and shared by Afanasy users (contributors). Icon helps to identify different services (tasks types) in GUIs. This is not a full list, and it can't be full. Many users create services and icons for just in-house purposes, not for sharing with others. As you see, render manager is used for different maintenance tools, such as creating archives, encode/decode movies, upload/copy files. Also this does not mean that CGRU out-of-the-box has tools to create all this jobs. Such tools are usually in-house, specific for each studio needs.
Who is using Afanasy 🔗
This is a studio logos that uses Afanasy. This list can't be full as the project is open-source and there is no clients base. Also some studios do not want or can't say what software they are using. This list is automatically generated reading logos folder in alphabetical order.
Donate🔗